I have prospected for the past 24 years , in this time I have gathered a good sound knowledge of mining exploration and gained valuable advice from numerous company geologists and the Thunder Bay area district Geologists Bernie Schnieders , Mark Smyk and Dorothy Campbell. I am a member of the Thunder Bay Prospector and Developers Association. I continue to conduct various prospecting projects on a number of my claims through out the Thunder Bay district. With personal funding I have accomplished a wide variety of grass roots and traditional prospecting activities. I attended several prospecting seminars, mining symposiums - PDAC and field trips within the Wawa and Thunder Bay area.

From 1989 until February 2005 I worked underground at the Hemlo Gold Mines ( Teck - Barrick Gold Corporation ), from March 2005 to September 2008 I worked as Continuous Improvement Coach - Facilitator at Barrick Gold Corporation - Williams Mine

- Over the last 23 years I discovered several Gold occurrences within the Marathon - Hemlo area up to 189 g/t Au.

- In 2008 I discovered over 60 macro diamonds including 8 commercial sized diamonds within the Killala Lake area.

- In 2012 we discovered a Para - Lamproite with micro diamonds - G10 -G9 - G3 Garnets.

- I discovered 37 new rare earth - 3 new Uranium - P205 - Niobium occurrences.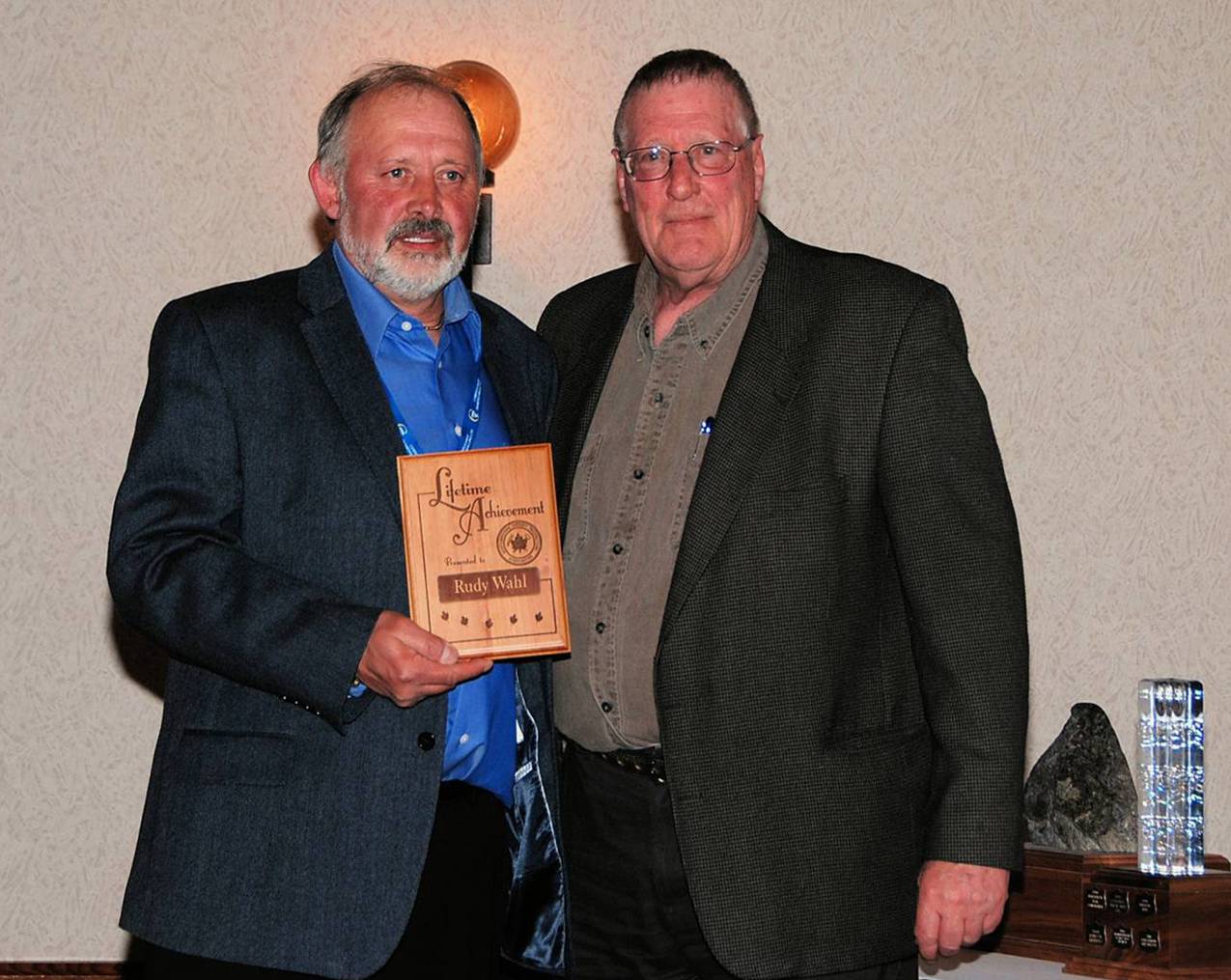 April 03, 2012 I received the Lifetime Achievement Award for outstanding Work as a Prospector in Northwestern Ontario. Award Presented by NWOPA President John Halet.
Wahl's Family Marathon